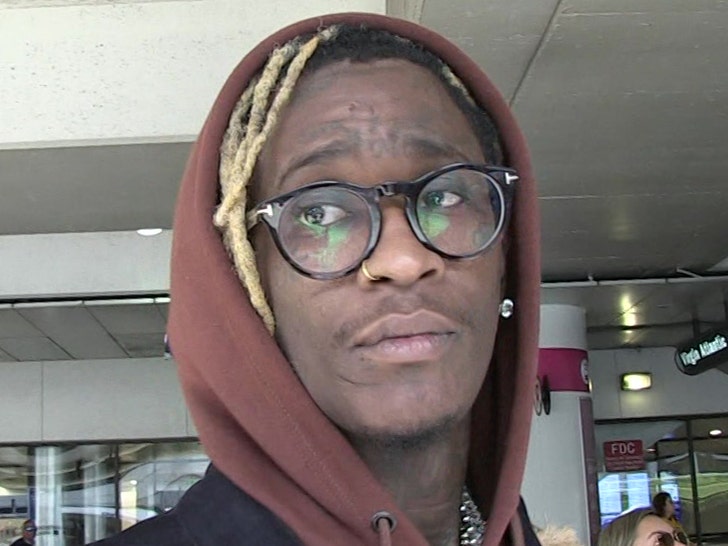 According to TMZ, Young Thug's family is going through a terrible tragedy when the mother of one of his children was shot and murdered during a dispute at a bowling alley.
According to law enforcement sources, the Atlanta Police Department responded to the Metro Fun Center Thursday night on a report of a woman being shot. When they arrived, they discovered LaKevia Jackson dead from multiple gunshot wounds. According to police, Jackson was involved in a dispute inside the venue over a bowling ball, which escalated to gunfire.
I just spoke to LaKevia Jackson's mom.She says LaKevia went to her best friends birthday @ bowlingalley,a fight over the bowling ball happened then the suspect waited 20 mins in the parking lot for LaKevia before he shot her while she was leaving.Her mom gave me this pic. @cbs46 pic.twitter.com/eycEb1lhOe

— Tori Cooper (@toricoooper) March 18, 2022
LaKevia Jackson has a 14-year-old son with Young Thug, (real name Jeffrey Lamar Williams). the two met while living in the same apartment complex, Before Young Thug's rap career took off.
Lakevia's mother just told me that rapper Young Thug is the father of her 14-year-old grandson, Kyvion Jackson.They met before he was famous while they were both living in the same apt. complex. He grandson, "Isn't doing well" she gave me this pic of him& Lakevia. @cbs46 pic.twitter.com/CQDlpvTDgv

— Tori Cooper (@toricoooper) March 18, 2022